About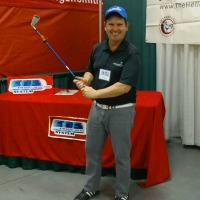 Jaime 'Jimmy' Gaviria
Lawyer
Professor "Jimmy" Gaviria Born in Bogota -Colombia- in 1964. Before finishing his law school started to teach as a substitute teacher in criminal litigation. Then he worked at University of La Sabana many years teaching at that area of law and work for more than 20 years at his own law firm.
His natural ability to teach, addressed him to invent The Helicopter golf training aid and worked at Broward County Community School for 4 years teaching golf to the community at that social program using the helicopter with tremendous results.
Need Lessons?
Professor Gaviria attends golfers interested in improving their swing by appointment(s) only in your convenient location.
One session goes up to 4 hours, call us at (954) 793 0442 and schedule your class. Travel expenses will be discussed.
Fill the form